Today we feature Internet Marketer Andrew Lock, one of my favourite marketers, who I've been following for almost 10 years!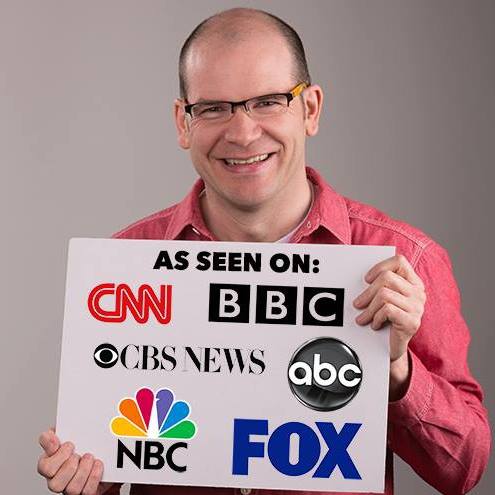 Tell us a little bit about yourself and your background.
Im originally from Surrey in the UK, and even at school I realized I had an entrepreneurial leaning. One day I was called into the headmasters office (I was scared stiff to find out what I'd done wrong), and to my surprise he said, "I'm awarding you the top of the year prize for business studies"! That solidified my realization that I was indeed an entrepreneur! My earliest venture was buying big sacks of potatoes from a local farm, and then selling small bags of potatoes to elderly people in the community. They loved it because potatoes are heavy to carry home from the shops!
Any entrepreneurs which you look up to?
I've been influenced by many entrepreneurs over the years. Mainstream people like Richard Branson, and more niche marketers like Dan Kennedy and Jay Abraham.
You moved from the UK to the US. How do the two countries compare? Why you chose Sandy, Utah?
Since my first visit to the States in 1989, I fell in love with the country, and made more than 30 trips while still living in England! Originally I moved to California in 2003, and after 2 years I discovered Utah by chance, on a road trip. Utah is beautiful, with amazing mountains and national parks, and a more relaxed pace of life. After being there for more than 10 years, I decided to move back to California again, and I love the LA weather!
You have a new course out now called "WebTV Wealth", tell us more about it!
If there's one thing that I'm known for, it's my WebTV show, "Help My Business!" which started in 2008. It's been the cornerstone of my business over the years, and I've helped over a hundred other people to create shows in various niches. With the success of my show, naturally many people approached me and said, "how can I do that, too?" That's what led me to create a comprehensive course that explains everything step by step (www.WebTVWealth.com) It's immensely satisfying for me to see other people launch a show, as a result of following the course. Video is here to stay online, and I encourage every business to take full advantage of it, asap!
You are a big fan of Disney! What are your top brands in terms of marketing?
I have enormous respect for what Walt Disney established, and he was not only a visionary, but a genius marketer too. Other brands that i think are doing it right, are Virgin, Apple, Lego, NCL, and Starbucks. I find it fascinating to study how they've become successful, and that's what inspired me to write my latest book, "BIG Lessons from BIG Brands" (www.BigLessonsBook.com)
Are you known to the Disney people as a superfan?
Haha, well, some of the management know who I am, and I've developed a good relationship with them to be able to take groups of entrepreneurs behind the scenes at Disney World, which is great fun, and a real eye opener! (www.MagicalMarketingExperience.com)
 What are some good industries to go into at the moment?
I don't really look at industries in that way, because I think it's dangerous to jump on a bandwagon. I always encourage entrepreneurs to follow their heart and their true passion, whatever that might be. It's hard to build a business from scratch, and if someone is only doing it because they think an industry is 'hot', it will invariably end in disaster.
What are some red flags when you partner up with somebody?
I learned the hard way that it's important to do due diligence and be very careful who you partner with. Many people partner with people who are like them, which is a big mistake. Its important to find skills that are complimentary to yours, not the same as yours. Also, if you don't know the person very well, always ask them to provide the names of 3 people they've done deals with in the past, so you can verify they're honest and ethical. If they can't do that, it's a huge red flag.
Outside from common sense business advice, what are your creative marketing tips that people don't think about?
Most business owners copy each others marketing. For example, a plumber sees all the other plumbers advertising in yellow pages, so they naturally think that's what they should do! It's a lemming mentality, and it's counter productive. The best type of marketing is when it makes your business stand out from the crowd. The other thing to aim for is to establish yourself as the expert in your industry. Why? Because people do business with those who they perceive to be credible experts. For example, if you have a book, or you're interviewed on the radio or in a newspaper, those things add enormous credibility, and make people feel much more comfortable about doing business with you. Lastly, collect as many comments from happy customers as possible. What those people say about you and your business is infinitely more valuable than any type of marketing you can do.
Best advanced marketing books you can recommend?
I recommend studying all the Dan Kennedy "No BS" books, they are the best primer in advanced marketing concepts. Dan was one of my key mentors, and his approach goes counter to what's taught in most business schools, but it works!
Do you still think eBay is a good place to start a business?
eBay has changed a lot over the years. When the management decided to favor customers over sellers, things went downhill fast in my opinion. The site has a fraction of the traffic it used to have, sadly. Having said that, eBay is still a good place to start a business for someone who has in demand unique products.
How can we achieve world peace? 😉
Yes, that would certainly be nice, wouldn't it? It strikes me that most people want to get along, but certain world leaders are power hungry and it's their decisions that affect the majority. We need government of course to maintain order, but history has shown that many if not most rulers invariably succumb to corruption or greed. I try not to watch too much TV news these days because (a) most of it is negative, (b) it's incredibly biased, and (c) it's easy to waste a lot of time and mental energy on it. I'm grateful that I live in a relatively peaceful area that encourages entrepreneurship!
To learn more about Andrew Lock please visit his main page at Helpmybusiness.com.