Today we feature Samir from Turvani who runs a tea business.

Tell us a little bit about yourself and your background.
Sure, my name is Samir Balwani, I'm the founder of Turvani and all around tea lover. Turvani is a luxury tea brand that elevates the tea experience. I started Turvani because of my background and my passion for tea. I've been working as a marketer and programmer for years, and have experience in the world of luxury branding and design. I knew it would be a long and difficult journey to get started, but I felt confident in my experiences and the help I could get from friends I've made among the way.
What kind of business do you run? When did you start it?
We officially launched Turvani in early 2016, but we've been working on it since 2014. Turvani is a luxury tea brand that sells premium quality tea and elegant teaware. We focus on the experience that is drinking tea. We're all extremely busy, we're double booked and always on our email. We never have time for ourselves. Yet, when we make ourselves a cup of tea, we suddenly afford ourselves time to enjoy, time where we can relax and energize. The process of making tea and the tea itself, gives us an opportunity to stop and smell the proverbial roses. Our mission is to change the world to be a happier place, by helping more people enjoy quality tea.
What inspired you to start this business?
It all started because of my passion for tea and the experience. I knew how great I felt after having a cup of tea, I wanted to spread that message and share it with the world. As I told people, their excitement fueled my drive. I'm forever inspired by each cup of tea I have, each new tea I try, and the people I share the experience with.
What would you recommend new entrepreneurs? How to get started?
The first thing I would say is "just get started". As soon as you take that first step, you'll suddenly have the wind in your sails and you'll have momentum to push you towards your goal. Know what you're trying to accomplish, be as bold as possible. You have to be a leader, not only of your team (if you have one), but also of your customers. People have to trust you and your mission before they'll buy from you or work with you – so know exactly why they should. As soon as you get started, as soon as you take that first step, things will start to fall into place. Be tenacious, be gritty, be persistent and every day will get you closer to success.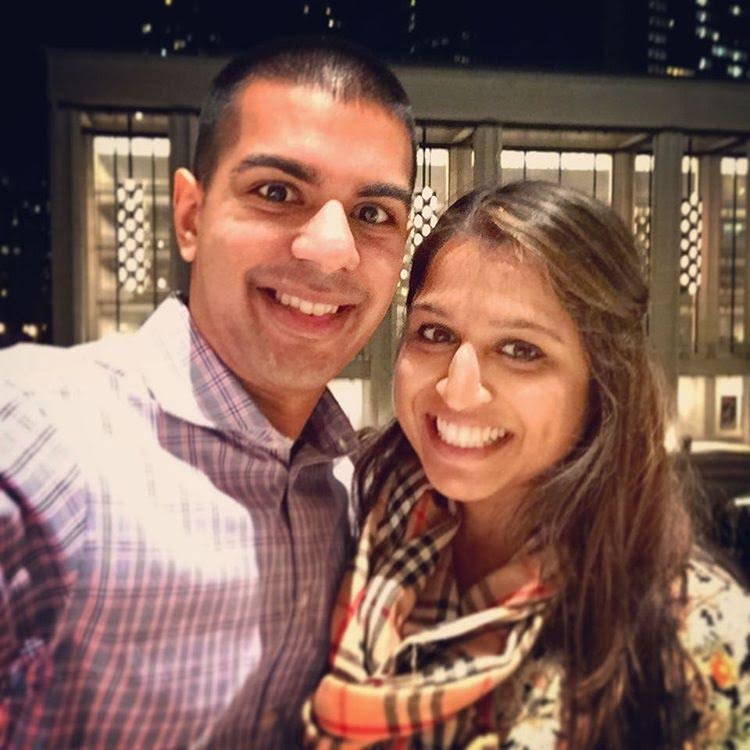 What would you say is the hardest part about running a business?
Surprisingly, I've found the hardest part about running a business to be all the little things. It's making sure our accounting is up to date, our paperwork is organized, that we're legally covered, and are in line with our compliance needs. It's the little things that start to take a lot of time, and they can definitely be confusing and annoying. We've found tools to help us reduce the amount of effort it takes, but even then you're stuck giving it a lot of thought and energy.
What is your single best non-obvious tip for running a business?
It might be obvious to some people, but my number one tip is to ask for help. Don't hesitate to ask people to help you, give you their advice, or share their thoughts. Find a mentor and meet with them regularly. Without an outside point of view, you can quickly fall into a rut where you can't see beyond your own preconceived notions.
What should you take into account when starting a business?
It's hard work: it takes time, it takes a lot of energy, a lot of sleepless nights, and has as many downs as it does ups. It's not always clear what tomorrow will bring, that's why passion is so important. It's the driver and motivation; it's what will help you move forward even when you feel like it just doesn't matter. If you have a passion you want to share with the world and can convince people to buy into that passion, you should start a business.
How do you stay productive and not get distracted?
I use Todoist, a simple to do tracking application that I can add what needs to get done. We make sure to prioritize each action based on the impact it'll have on the business and the amount of time it'll take to complete. Once we have our priorities we just start executing. One of the most important things we do is make sure we never overload anyone. As long as what we're working on is manageable, we can keep things moving forward, stress free, and sometimes even fun.
What are your future plans for the company?
Our immediate plans are to continue to grow. We're doing a great job of reaching consumers, but I really want to start to expand our wholesale business. We have a handful of channels we need to tap into, and we'll be planning to prioritize them over the next few months. We'll also be expanding our tea collection, adding a number of herbals and blends. Lastly, we've been working with some amazing teaware manufacturers and will be adding a series of elegant and modern teaware items. We're really excited about 2016, there's a lot of opportunity for us to grow and we plan on taking full advantage of it.
Outside of business what do you enjoy doing? How do you recharge your batteries?
The best part of being part of a tea brand that focuses on the experience of tea, with the hope of helping people slow down and relax, is that it recharges my battery. We really try to make sure that we're never overly stressed out or overwhelmed. There's stuff we need get done, we're still trying to do exceptional things, and achieve ambitious goals, but we want to make sure we don't burn out.
Outside of the fun of trying new tea and sharing the experience with my friends, I also make sure to set time aside to work out and travel. I try to run every other day. It's a great way to just burn some energy and keep fit. Staying healthy is really important to me. We also try to take a big trip every 6 months. Travel gives us the opportunity to learn something new from different cultures, to try new experiences, and expand our horizons. We always come back fully refreshed, bustling with new ideas, and ready to tackle the world.
What are the pros and cons of running your own business?
There's nothing like owning your own business. You're suddenly given so much freedom, to make the decisions – you're the boss. It's a great feeling to follow your passion and start making your dreams a reality. While it may seem like all positives, the truth is you're not in charge. Your decisions will impact your business and other people's livelihood. Your mistakes could kill your business, could you kill your dream. It's a difficult road, filled with obstacles. Yet even with all the hardships I know I'll have to overcome, I would never give up the chance to start my own business. I know we'll be successful, it's just a matter of time.
For more information please visit Turvani.com.