Today we feature another subscription box business. This time Japanese snacks from Taste Japan.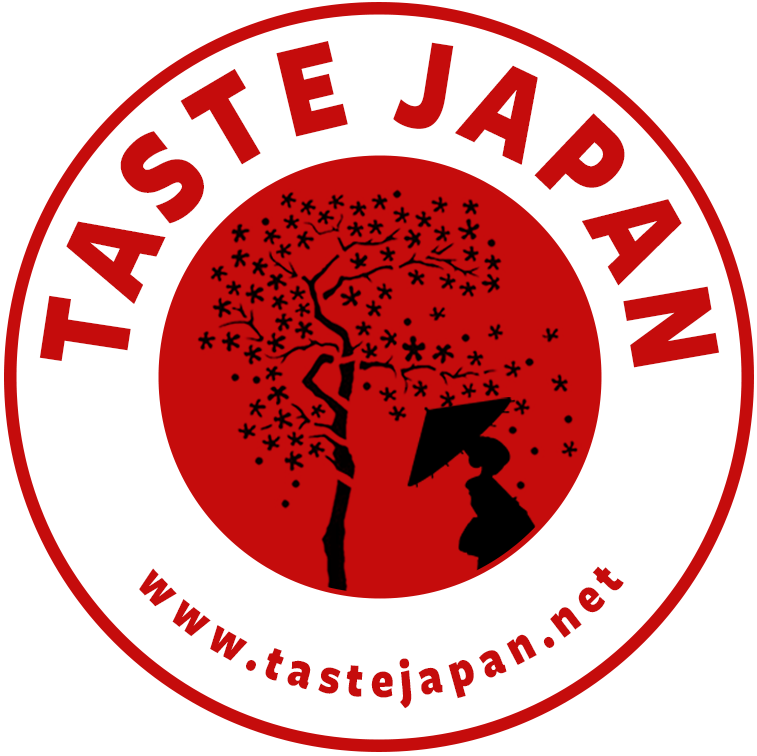 What kind of business do you run? When did you start and where are you based?
We run a subscription box business that focuses on Japanese snacks and candy. We've been going for about a year and a half now and thankfully, we are going strong despite new services popping up all the time.
We are based in the city of Nagoya in central Japan and hand-pick all of the contents for our boxes locally. At the moment the contents are exclusively snacks and candy, however we are in the process of including other Japanese food such as Miso soup, noodles, etc.
What are the biggest challenges of running a subscription box business?
One of the biggest challenges we face is how to keep our boxes "fresh", so to speak. We like to have something new every month, so that all of the snacks in the box haven't been featured in previous months. That way, both long term and new subscribers can both enjoy the surprise of trying something new. That means there is often a lot of virtual and physical legwork to find products that we think all of our subscribers will appreciate.
Companies in Japan do, however, often run seasonal variations of their products. It makes this kind of subscription service model absolutely perfect for this country – almost every few weeks there will be a limited run of unique flavored beer, crisps, gum or chocolate. The only problem then is sourcing enough of them to meet all of our subscribers needs!
What is typically in a box? How much do you charge per box?
Usually we try to include a good variety of products. This means one or two gummy sweets, one or two chocolate bars or pieces of chocolate, some potato crisps, some hard candy, a cookie and one or two novelty items (DIY kits, joke sweets, traditional Japanese candy, miso soups etc). Generally there are 9 or 10 items per box, and we charge £15 GBP per month (which is around $20.80 right now). That includes free shipping to almost all countries worldwide.
What makes you different from other similar companies?
Because we're smaller than some of our competitors, it's easier for us to get time-limited or seasonal products in large enough quantities to meet the needs of all of our customers. Just last month, we were able to include some very limited strawberry shortcake potato crisps which have recently been featured on a few different blogs around the internet. We also like to think that we're much more personal, being approachable with questions or requests at any time. We've had a few custom requests for boxes of soda, packs of miso, Japanese beer and even green tea in the past. We're more than happy to go out of our way to try and get these if asked. Also, our monthly newsletter is full of great trivia about each month in Japan.
I've seen you have set up the site fairly simple with WordPress. Did you require outside help to design the website?
As we are such a small outfit, we didn't want to involve anyone else in the design and set-up phase of Taste Japan. We did literally everything ourselves which we believe made the process much more rewarding and motivating. Neither of us had a great deal of experience with creating websites, so WordPress was an obvious choice – it is a great tool for anyone and we highly recommend it.
Within a week or so we had a simple but very functional site up and running ready to take orders from subscribers.
We did consider getting outside help to set up a more professional site like other Japanese subscription boxes obviously have, but we thought that by doing it ourselves we'd find more enjoyment and learn something new along the way.
Do you think it's a problem to use a .net domain? Did you try to buy the .com domain?
When we decided on the name Taste Japan we searched for the .com domain which is owned by one of those companies that buy up addresses in hoards. If i remember correctly we were offered it for $50,000 after contacting the company directly. Obviously that kind of money wasn't and still isn't an option for us so we decided to go with the .net domain.
For us it has worked out pretty well – we bought the name through WordPress which was an extremely easy and painless process which is simply renewed every year. In terms of traffic it hasn't really affected us – we still have visitors in the hundreds of thousands and all four corners of the world.
One thing it may have had an affect on is our Google ranking. If you type in 'Japanese Subscription Box' we only show up on the third page which is obviously not ideal. But happily a 'Taste Japan' search ranks us at number one of 7,530,000 results.
Which resources to run your business do you use most?
We only use a few. Our database and accounting is updated by ourselves on our own systems. However, we obviously use WordPress and our social media accounts such as Twitter and Facebook a lot.
In terms of the back end, we use a service called Moon Clerk (highly recommended), Stripe and in certain cases PayPal to collect subscription fees.
But for us, probably the most useful tool we use to run the business is Dropbox. This tool is absolutely essential for us as it allows us to work on documents from a variety of places. For example, at Christmas one of us returned to the UK for the festive period which meant we could work together from both the UK and Japan.
Other tools we use include Skype and Japanese messaging system LINE to keep costs down.
What are the best and worst parts of running your business?
The best part is doing everything ourselves and learning along the way. We pick up new things all the time – how to fix little glitches, how to maximise our time, streamlining processes, etc.
The worst part is when we get fraudulent purchases – for us it is difficult to check the legitimacy of the transactions due to the fact that we sent boxes globally. We leave that up to our collection service however sometimes fraudulent transactions slip through the cracks. The result is usually dealing with banks/individuals who have had their card charged without them knowing. Luckily the problem is not too common!
Do you get a lot of business from Social Media? How do you get new customers?
Social media has been great for us. We decided from the outset that we didn't have a big enough team or budget to spend a great deal on advertising. As such, in the early days we would just send out a few free sample boxes to famous social media celebs and hope that the redirects from their postings / videos would lead people to sign up to our subscription service. Luckily, it did, and within a few months we were up and running.
We try to keep the social media ball rolling by posting regular pictures, updates, competitions and discount chances on all our different branches of social networking service (SNS).
Ready to start snacking? Head over to tastejapan.net.