Today we've talked to Geoff and Laura from Westdorsetwebsites.com who offer web design and SEO services. I run across them when I was reading The Guardian.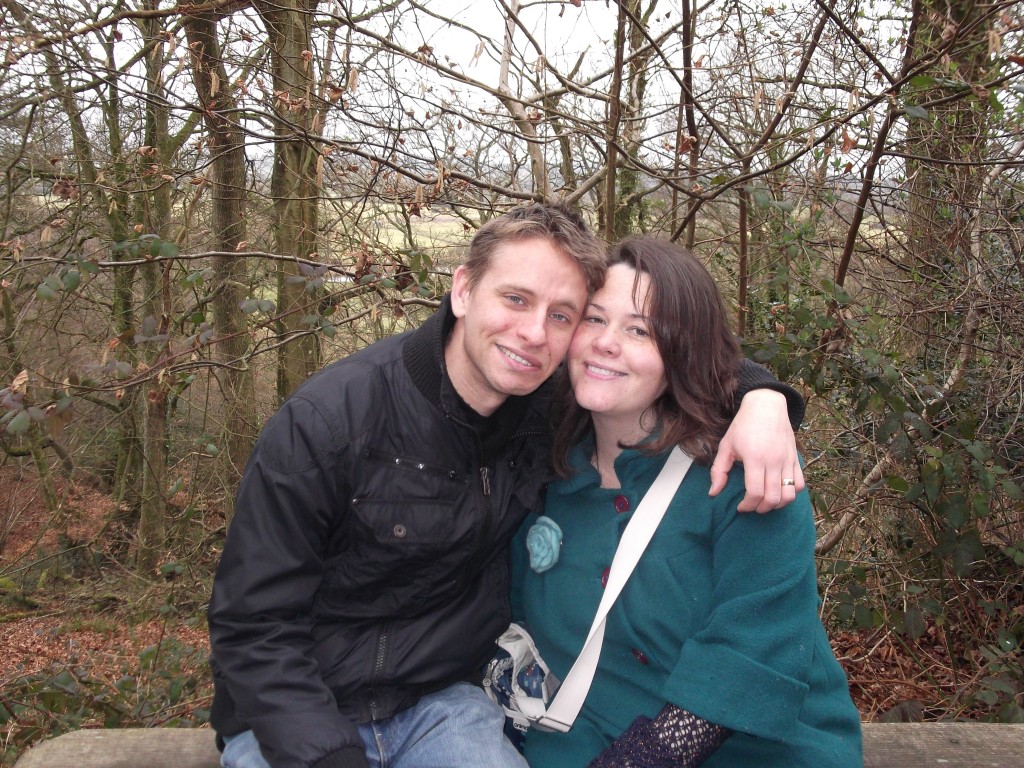 What kind of business do you run? When did you start it and where is it based?
I run a web design and SEO (search engine optimisation) company along with my wife, Laura. The company is called West Dorset Websites and we specialise in web design and online marketing for micro, small and medium local businesses in West Dorset. We started working together in August 2015 and are based in West Dorset. We have a house in a small village near Dorchester, Dorset which we run our business from.
Tell us a little bit about yourself and your background.
We originally met at Oxford Brookes University in 2002 while we were studying print and online publishing. We had our first child in 2004 and got married in 2005 after completing our degrees. Studying, parenting and wedding planning simultaneously was a bit of a whirlwind! For several years I worked in surgical theatres until 2014 when Laura developed a health condition which required me to leave my job to care for her. During this time I started developing websites for myself, friends and relatives and discovered SEO. Suddenly all my previous studies fell into place and I, like most SEOs out there, "fell into" this line of work. As Laura recovered she helped me with more and more of the work taking on all the administrative roles (as well as being my main editor / proofreader!).
What would be your number one tip to improve search engine rankings?
Great content. I'm definitely a believer in the "content is king" principle.
With machine learning and user experience factors playing a larger part in searching, we're moving to a digital age where it is less necessary to demonstrate to search engines the relevance of your site. Instead the relevance of a website will be judged by the behaviour of the people who use it.
Really, focusing on content is a win-win. If users like it but search engines don't, then search engines will pick up on this and adjust accordingly. However, no matter how well executed the back-end technical SEO aspects are, if the content isn't engaging the search engines will kick you down the rankings.
I would also say analytics is essential. If you can't see where your site is performing well or poorly, how can you expect to improve? It's like driving blindfolded.
Do you have a Unique Selling Point?
We pride ourselves on being local as the development of local online marketing picks up pace. Additionally, we offer a competitive price that allows smaller businesses to improve their web presence without it costing a fortune.
Do you think that Social Media such as Twitter or Facebook are good marketing tools?
Up to a point. I think if you are using these tools strategically to accomplish specific tasks they can certainly help you. If you are using a 'hit and hope' strategy (or 'post and pray') then probably not. The tool is only as good as the person using it.
What inspired you to start this business?
Just reading about SEO really. I've always been interested in the internet, marketing and web design. I think stumbling on SEO and the way it provides a scientific way of measuring and adjusting creative efforts is brilliant!
It was also exciting realising that there weren't a great deal of companies locally offering SEO and web design.
What are the best and worst parts of running your business?
The best part is being able to work flexibly, seeing more of your partner and children and deciding what your priorities are that day instead of having them prescribed to you. The worst part is probably the sheer volume of work that is required and the lack of hours in the day. I wish something could be done about that!
Do you also host the websites of your customers? If not can you recommend a webhost?
We offer web hosting via ipage.com. I currently use them and find them to be exceptionally good value. I would also recommend Siteground as they have fantastic customer support.
What should you take into account when starting a business?
Whether you are really motivated to do it. It can be very difficult sometimes and if you're not motivated then you're unlikely to get anywhere.
If you want to test a marriage start a business. Do you agree?
Like any major life transition, starting a business with your spouse can lead to a number of new situations that could cause tension and disputes. We entered this business quite prepared. As students, we'd worked on team assignments together, as well as previously working part time together at the same call centre, so working together in a professional capacity isn't completely new territory for us. You have to enjoy each other's company, and respect your spouse's skills. We carve out some time each week when we don't work or discuss the business, and it's been very important to us that we each have our own roles, so we don't step on each others' toes!
Thanks for taking the time to talk to us Delpino!
To learn more about their company please visit Westdorsetwebsites.com.