Today we do something different! We interviewed Rob from Shark Tank Blog who is an expert of the famous show. Strap yourself in – he's going to mention a lot of the products from the show!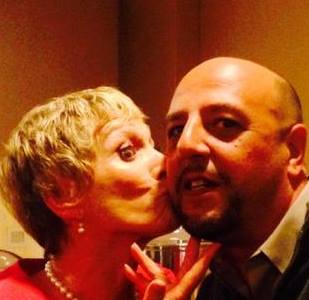 What is your background? Do run a business yourself?
I've been an entrepreneur since I was 12 years old when I grew and sold wholesale nursery stock in my back yard. I did all the planting and selling; my mom or dad drove me to deliveries. As an adult, I owned a Duct Cleaning business that was very successful. My company made the market for residential air duct cleaning in the greater Boston area back in the early 1990's. The company was sold when I got divorced and is still in existence today.
After that, I found myself in the mortgage business – I figured money never goes out of style! In 2004, I bought a Hot Dog Truck. When the mortgage industry "adjusted" in 2005-2006, I was a full-time hot dog man. It was 2007 when I first started experimenting with websites when I spent a day making a website for my hot dog truck. That site still exists (www.thehotdogtruck.com)
I continued to educate myself on the ways of making money on the web and found I liked blogging. I was an English major in college and I am a Massachusetts licensed teacher (I never taught professionally – not enough money to be made). I always liked writing, so I continued to blog in my spare time. Shark Tank Blog, and other sites I own, is my full-time business. I tell people I have a business that is a blog about businesses that appear on a business-based reality show!
What inspired you to start Shark Tank Blog?
I actually didn't start Shark Tank Blog. An acquaintance I know from attending Affiliate Summit started it. We talked about working on a project together at the conference in Las Vegas in early 2012 (season 3). When I returned home, I found I had a hernia and needed surgery! I couldn't drive for six weeks. I contacted him and we formed a partnership; he ran the back end of the site and I did the writing. The site took off. The first three episodes of season three crashed our servers and we had a private server before long. A year later, almost to the date, I bought the partner out.
Who is your favorite shark?
I met Barbara, Daymond, and Mark in person and I've spoken with Lori several times on the phone. Each and every one of them was gracious. I only spoke to Mark for a minute, but I did a sit down, in person interview with Barbara at a Boston area real estate event. I met Daymond twice; once at a Babson college event where I interviewed him over lunch and once at Brandon Jacobs' nightclub in New York City at the PRONRG launch party. Daymond is very cool! I interviewed Lori in season three and she was very nice, too. I really want to party with Mr. Wonderful!
Do you follow other franchises, such as the British "Dragon's Den"? What do you think of them?
I've seen the British Dragon's Den. My mother in law, who is British, would watch it on BBC when she visited. I first saw it long before Shark Tank aired in the USA and said I thought it was a cool show.
Any favorite pitches?
I LOVE the Sullivan Generator. That guy was NUTS!
Which pitch/product do you think was best but was rejected?
Bouqs has a good business. They didn't get a deal, but they have done very well. I signed up for their concierge service. My mother gets flowers every birthday and my wife every Valentine's Day and Anniversary. It's automatic – it's perfect for guys! The Sharks missed out on that one. The most successful "failure" has to be Doorbot. That guy ended up partnering with Sir Richard Branson and has a $200 million business!
Which products pitched on the show do you use regularly/most?
I have and use many of the products on the show. I get a lot of them free. I buy Scrub Daddy regularly, there's always one in our sink. I am wearing Combat Flip Flops while I type this. We use our Freakers all the time. I also own Xeroshoes. I just got some Custard Stand Chili in the mail and I'll be trying that in a day or two. My wife has Proof Sunglasses. I have some Spretz, but haven't tried it yet. I also have an AquaSafe which is unopened (they sent it to me after beach season here in Florida – I'll be trying it out in a few weeks). We downloaded Sworkit the other night and started exercising. I tried Bon Affair wine, Echo Valley Meats (a bunch of products) and I always have some Slawsa on hand. Julie from Slawsa was the first Shark Tank Entrepreneur I knew BEFORE I started with the Shark tank Blog. I even still have my limited edition Shark Tank Show No towel! My daughter used to like the Qubits Toys, but she outgrew them. I tried Marz Sprays (the energy spray came in handy on a long road trip). Pork Barrel BBQ sauce was good. LOVE Nardo's Body Lotion – it's soothing after a day in the sun. My daughter likes her GOBIE water bottle. We have Drop Stop in our cars. Susty Party sends me stuff for review all the time. I make noodles with my Rapid Ramen Cooker all the time. I wear my PostureNow a lot while typing. I gave ReaderRest as a gift. I like PRONRG, but they are having some legal issues, so I can't get it. I've tried and have others, but I just can't think of them off the top of my head. I'M STILL WAITING FOR SCOTT JORDAN TO SEND ME A SCOTTEVEST!
Any favorite investor you think should be part of the show?
I am digging Chris Sacca – I'd like to see more of him. Elon Musk would be fun, as would Sir Richard.
What would you recommend to a new entrepreneur?
I'd tell a new entrepreneur what countless Shark Tank entrepreneurs tell me: "Go for it and figure it out as you go along. DO IT NOW!"
Which industries do you think are hot right now?
I don't know about that, but I think the Clean Sleep guy has a hot idea. Anything that helps the environment is good and will find a market.
Much more information about the show is available on Rob's website at Sharktankblog.com.