In this blog post we interview Managing Director, Harrison Freeman of Out Of Uni (otherwise known as OOU), the company that specialises in recruiting students & graduates with that extra 'spark' .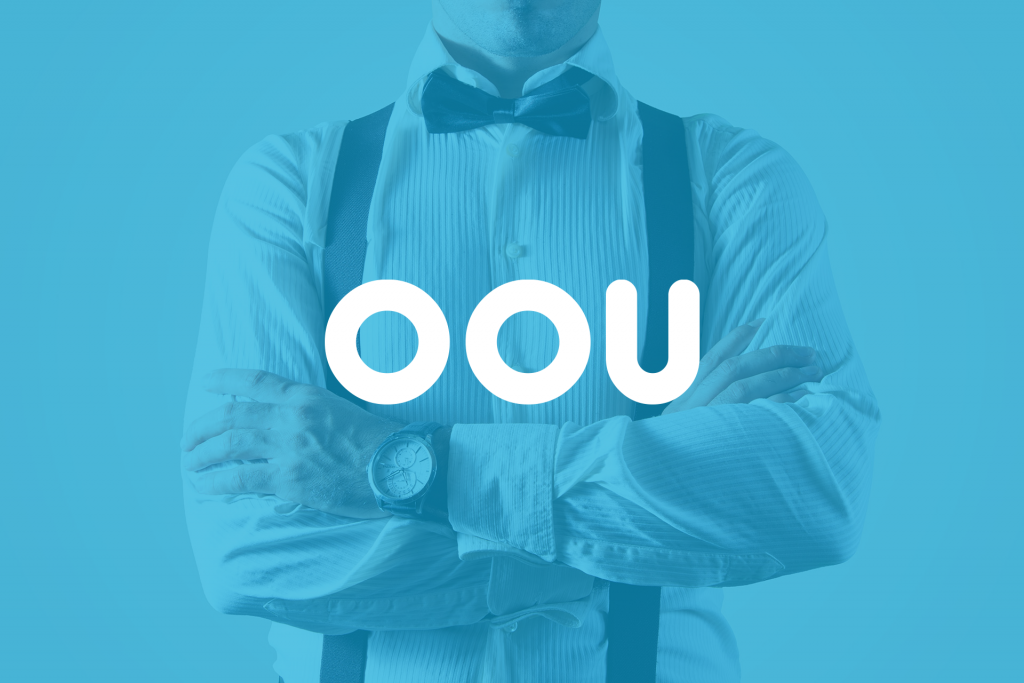 What kind of business do you run? When did you start it and where is it based?
Out Of Uni is a recruitment agency that specialises in recruiting Students and Graduates. We noticed that there was too much negativity from employers around employing Students and Graduates. Employers often overlook all of the benefits of hiring fresh-minded, young people into their companies.
The words people use to describe Students and Graduates often resemble "a lack of common sense, immature & lazy". At Out Of Uni, we aim to prove these prejudice views wrong.
Case studies are all around us, Students and Graduates demonstrate their unique ability to study and develop in areas they enjoy. Life isn't just about a lifestyle, around a job that you're supposed to hate. Times are changing; we all need to become a little less traditional.
We are currently based in Bradford, West Yorkshire but we serve the whole of the United Kingdom. We are able to do this because of the technology we use. We started business in October 2015.
What inspired you to start this business?
Similarly to the mentioned above, there are too many traditional views from the grumps and sceptics. In the UK, we are doing well as a country because we continue to evolve and develop ourselves into a more efficient culture. However, some people fail to notice that they need to keep up. They often realise too late, that they've missed opportunities because they seemed too 'risky'.
Tell us a little bit about yourself and your background.
I've always been an entrepreneur. It's in my blood. Nobody can tell me different. I've found that you have to be very stubborn as an entrepreneur because people tend to dislike our personalities. Mainly, because it takes confidence to do something different so others get jealous because people are just being people.
It all began in infant school where I would often devise ways to make money and target my peer's lack of value for money. I once sold a kid the same toy 7 times in the same day just by buying it back from him time and time again! Growing up I was always more interested in running businesses than my studies. Although I did well in school, I was always distracted. I would prioritise my businesses before anything else, which would often mean getting my work done in 10 minutes flat so I had the rest of the lessons to sneakily work on my businesses. I've sold bed sheets, ran websites, phone-chargers, networks & everything, you name it! Anything that I had a potential to make money, I did it.
One of my biggest achievements was when I sold my first business for £14,500 at 15 when everybody around me wouldn't support me.
I've come to realise being an entrepreneur is a part of me and isn't something that can be ignored. That's why I consider myself being successful. It's not about blowing one's trumpet but it's about helping people along the way.
'A wise man learns from his mistakes but a wiser man learns from others'.
I've seen you recommend Rocketlawyer on a forum. Tell me more about them.
Most businesses start from nothing, usually with a budget of nothing as well. This means making every penny count; Rocket Lawyer helps that. It's a very cost effective way of easily generating formal documents needed in a business. Of course in the later stages of running a business investing in a real Lawyer is very important but we all have to remember that to build a business, you have to have a business, and to have a business you need to make money. You can't spend thousands on a lawyer on an idea that is just an idea. I always say 'It's better to ask for forgiveness than permission' and that's got me this far. So long as you're not going to tie yourself in knots, get sent to jail and end up owing thousands… don't worry too much about the super fine detail, otherwise you'll never even get your business off the ground. We all make mistakes and we all learn – we're human, but having a business in the first place is better than not having a business at all.
I'm becoming more cynical as I get older, I've realised that you should only ever invest in something that's going to profit your business not be a hindrance to it. Sometimes it does take a little bit of a chance and a bit of risk but you need to ask yourself 'Am I really going to make money from this?', 'Can I support a family on this business'?, 'Am I going to be able to buy that supercar at 25 years old?'. There's nothing wrong with thinking big but you just need to make sure you do the hard work to get there.
I've seen the job listings link to another website. Do you plan to have your own job database in the future?
Being such a new start-up, it means that we're not going to have thousands of jobs straight away; we've just solved this problem by allowing an ease of access to our users, to search for available jobs from other places as well under strict guidance.
Our services do not rely entirely on the website itself, it is more of a marketing placeholder and a database for everything. Because we are a mix between an active recruitment agency and an online portal, it means we have a broad range of services. We only allow candidates onto our databases that have gone through our rigorous, shortlisting process. We certainly don't want to take a 'scattergun' approach to our services. We're just trying to generate a larger social presence unlike a lot of traditional recruitment agencies.
How will you make money with the website?
The website itself doesn't make money. Like I mentioned above, it's more of a placeholder to attract our audience and clients from around the world. We get paid similarly to the way other recruitment agencies get paid, where we take a small commission on the first years annual wage so there is no cost to the employer while the candidate is put on a recommended 6 month probationary period. So it's a win-win, the candidate gets a job and the employer gets the right employee.
I like the design of the website. Did you do it yourself?
Yes and no. I have had a lot of years experience in the website design industry and I've come to the conclusion 'why re-invent the wheel?'. So I used a template from the well known Themeforest (which I recommend highly). I have used my knowledge and keen eye to improve on a few things to give it that added 'umph'! I find that in the present day, it's about bringing everything that fits together, rather than designing everything from scratch – especially on tight budgets.
What is your experience with LinkedIn?
I love LinkedIn and recommend it to anybody. LinkedIn is different to other networking sites contrary to the criticism it often receives. Things are changing and people need to open their eyes. LinkedIn is a source for genuine networking opportunities; people are on there for the right reason, not just because they want to post pictures of pets. Often, if anybody is caught using it like Facebook, people are often called out, much like Reddit.
It's a very useful tool but has to be used wisely. My biggest tip to our readers is to fill out your profiles completely, don't leave it to chance and let people guess why they need you. You're selling yourself at the end of the day.
Do you use any productivity tools?
Currently I do not, I have found it hard to find a cost-effective way to consolidate everything together. We just use Google Calendar, Dropbox & e-mail for now until we find a resource that will enable us to work more efficiently. I just don't think any system has ticked all the right boxes at the moment. I'd want to be able to track a candidate/employer start to finish with a full audit trail such as calls, e-mail, profiling etc. So until then, I'll hold off and use more traditional systems.
To learn more about this project please visit OutOfUni.com.