Today we feature a truly unusual business! Christine Spliid from Gathrfoods.com offers energy bars with a twist!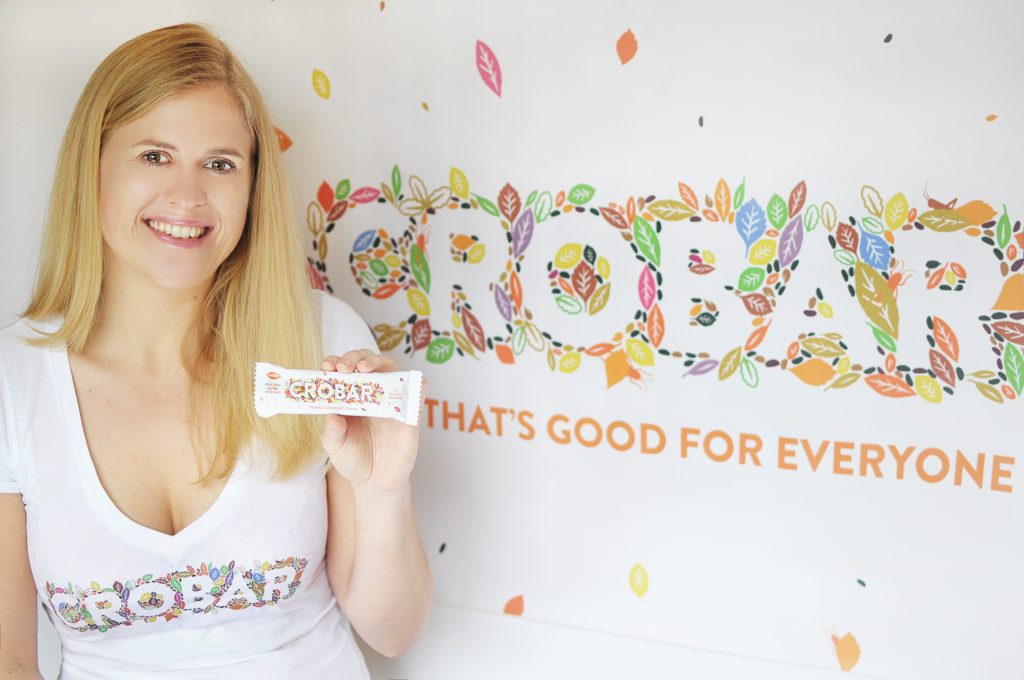 What kind of business do you run? When did you start it and where is it based?
I launched the first insect-based food product in the UK, Crobar, in spring 2015. You could call it a 'disruptive' business, as I'm introducing a new protein source which people in the West haven't eaten before, so I am literally trying to change people's perceptions and mindsets. I am based in London, and work from home.
Tell us a little bit about yourself and your background.
I have been into health foods for years, and love snacking on new, healthy products. I also love travelling, and it was on my trip to Cambodia that I first tasted insects. After some research into the health benefits, I realised how much more there is to the story, in terms of the huge environmental benefits if we could introduce insects in Western diets on a bigger scale. This is what fascinates me so much and makes this so worthwhile. By launching Crobar I'm trying to make healthy, innovative products, and I'm also giving back and starting something which could benefit the whole planet in the long run.
What is your daily routine of running your business?
Other than no two days ever being the same, I obviously spend a lot of time on my laptop writing emails. I work mostly from home, but have meetings all over London several times a week. I tend to wake up, check emails, go for a jog, then meetings and more emails. I also like to sit in cafes and work from there sometimes.
What are the best and worst parts of running your business?
The best bit is deciding what you want to do and when. If you don't feel like doing something, you can just do it tomorrow. The worst part is that when things go wrong you feel isolated and don't know who to turn to because no one knows the business as well as you do.
What would you recommend new entrepreneurs? How to get started?
On the one hand I'd say do your research, seek out people who know more than you and learn from them. On the other hand, you also have to just dive into it and do it and take a chance. Too much thinking can mean you make up excuses for not doing it. It's a fine balance.
You know you're an entrepreneur when …
All you want to talk about is your work, it's the first and the last thing you think about in a day.
Any books about entrepreneurship you can recommend?
I love reading biographies about other entrepreneurs who have become successful business people. It inspires you and you realise they have been through some tough times as well, probably tougher than you. Currently I'm reading the biography of Elon Musk, it's pretty interesting.
What are your future plans for the company?
I want to launch more insect based food products, such as crackers, chips, bread, pasta. The opportunities to use cricket flour are limitless!
What's your fondest memory working on this business?
The best memory is when the first Crobar came our of the production line. To see something you have been working on for months become a reality was amazing, and I felt very proud.
To learn more about Christine's business please visit gathrfoods.com.
Update December 2018: Christine has sold her business and started a coaching business, see https://christinecoaching.co.uk/