In today's blog post we feature London based Alex and Jack from Dash Water who offer fruit and vegetable infused sparkling water.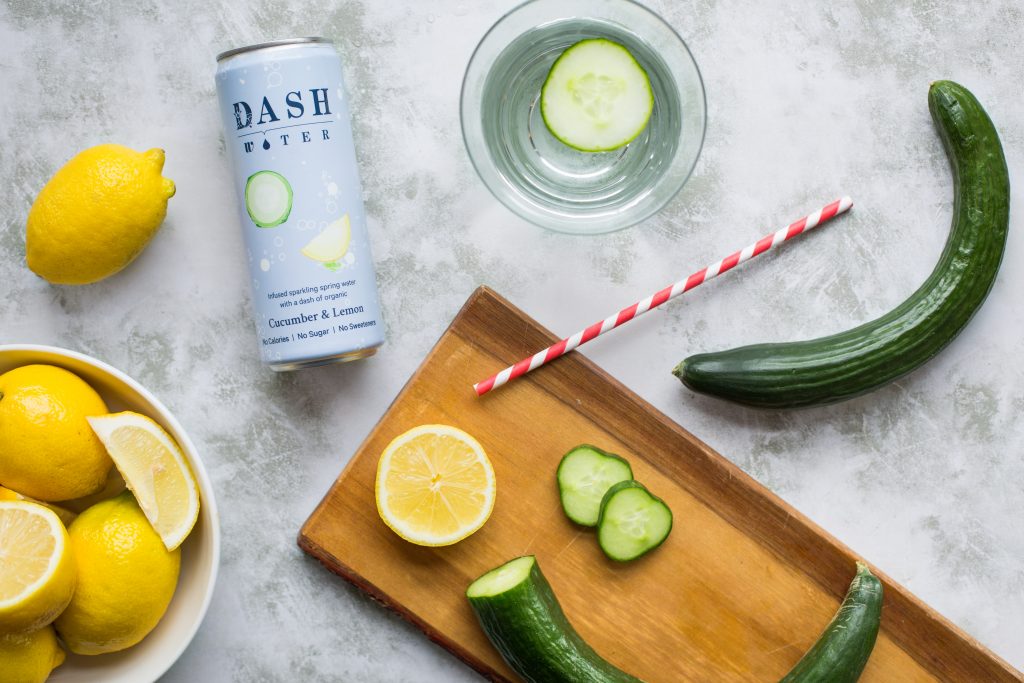 What kind of business do you run? When did you start it and where is it based?
Dash Water is British sparkling spring water infused with organic and wonky fruit and vegetables to add a subtle dash of flavour. Dash contains no calories, no sugar, no additives – nothing but all natural ingredients. Jack & I launched Dash this month and are based in South West London.
Tell us a little bit about yourself and your background.
Alex: I've always had a passion for food & drink. I've got a background in cooking as well as wine which I've been involved with since a young age. My first real job was in the wine department at Fortnum & Mason, not a bad place to cut my teeth in the industry!
Jack: I come from an arable farm in Shropshire, I believe the close proximity to the crops and being on the farm when I was growing up has driven my curiosity around what we eat and drink and why we do it. I currently live in West London and have always wanted to create my own brand, and hopefully one day we can grow some of the fruit and vegetables for Dash at Home in Shropshire!
What inspired you to start this business?
Jack & I originally started out working in the mainstream soft drinks industry. It's where we developed a daily office ritual of bringing in a water bottle filled with different fruit and vegetables. We'd nerdily compare flavours, but frustratingly couldn't find anything we liked half as much available when we went out for lunch in the shops. So Dash was born…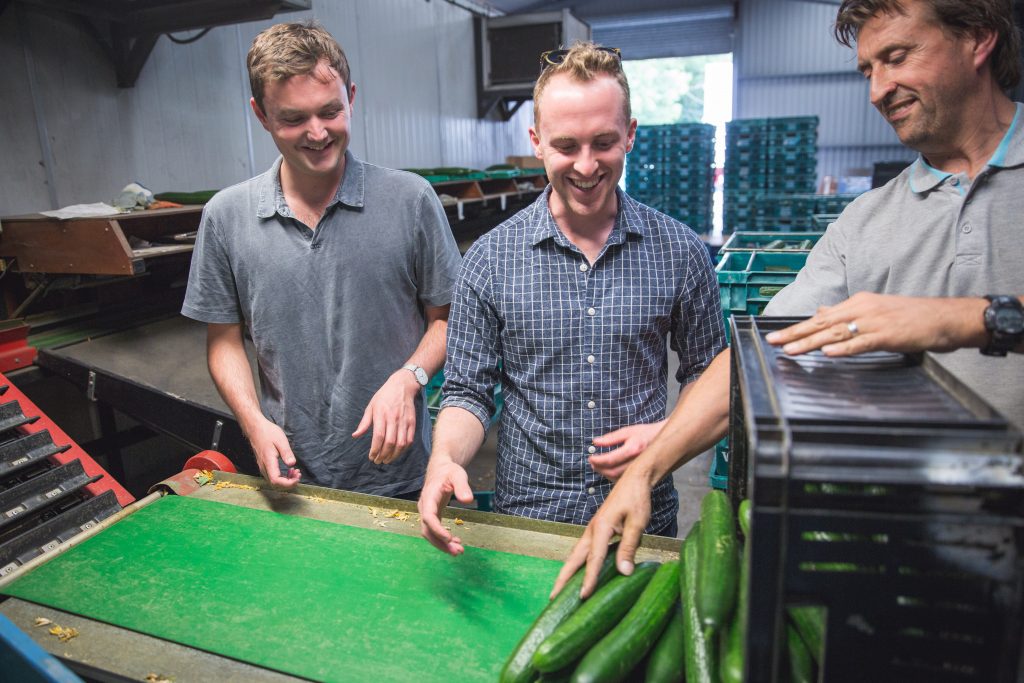 What is your daily routine of running your business?
Our daily routes are really varied as we're on the road meeting our customers and letting people know about the good stuff that is Water. I could never work in a conventional office, getting on the tube each day, so it suits me perfectly zipping around London introducing people to our delicious flavours.
What are the best and worst parts of running your business?
It's great seeing people enjoy something you've created, each time I see someone pick a can of Dash off the shelves I get a buzz. I also love being really hands on with the business, learning all the aspects of running it from the brand creation to the financial side.
The toughest part is the potential setbacks that can happen, especially with production. Our infusion process of using whole ingredients to infuse Spring Water is unique and we've spent a lot of time developing the technique with a few complications along the way – it's definitely been worth persevering with though!
What would you recommend new entrepreneurs? How to get started?
Starting up is easy if you're backing something you truly believe in. For us it was all about encouraging people to drink more water. From the off we did a lot of product testing by popping up a table in the park with our infusions and asking passersby what they thought, from their feedback it gave us confidence to get going. When we perfected our infusion we then pitched it to Virgin Startup who backed us and have been extremely supportive through their fantastic initiatives.
Any books about entrepreneurship you can recommend?
I'm currently reading Mission by Michael Hayman & Nick Giles who founded the PR agency Seven Hills. They speak about connecting to the people who love your brand through a higher purpose instead of simply enjoying a product or service. For example, Uber have a higher purpose of enabling 'transportation as reliable as running water, everywhere, for everyone' instead of merely 'competing to be the best taxi service'. It's an inspiring read.
Another recent favorites is Zero to One by Peter Thiel, if you read that and don't get the urge to make an App that'll rule the world I don't know what will!
Any cool tools or apps you can recommend?
My two new favorite apps are Slack which I use to message on my phone & laptop, it's perfect for group chats. The other is a running app called Strava, you can follow your friends and give them kudos on their runs – it's the only thing that fueled my recent training for the London marathon!
To learn more about Alex's and Jack's company please visit Dash-water.com.
Follow Dash Water on social media: Facebook · Instagram · Twitter · Newsletter