Today we feature my friend Chi Vears who runs Harmonic Homes – an embroidery business. Chi is from Vietnam and lives in Kent, UK.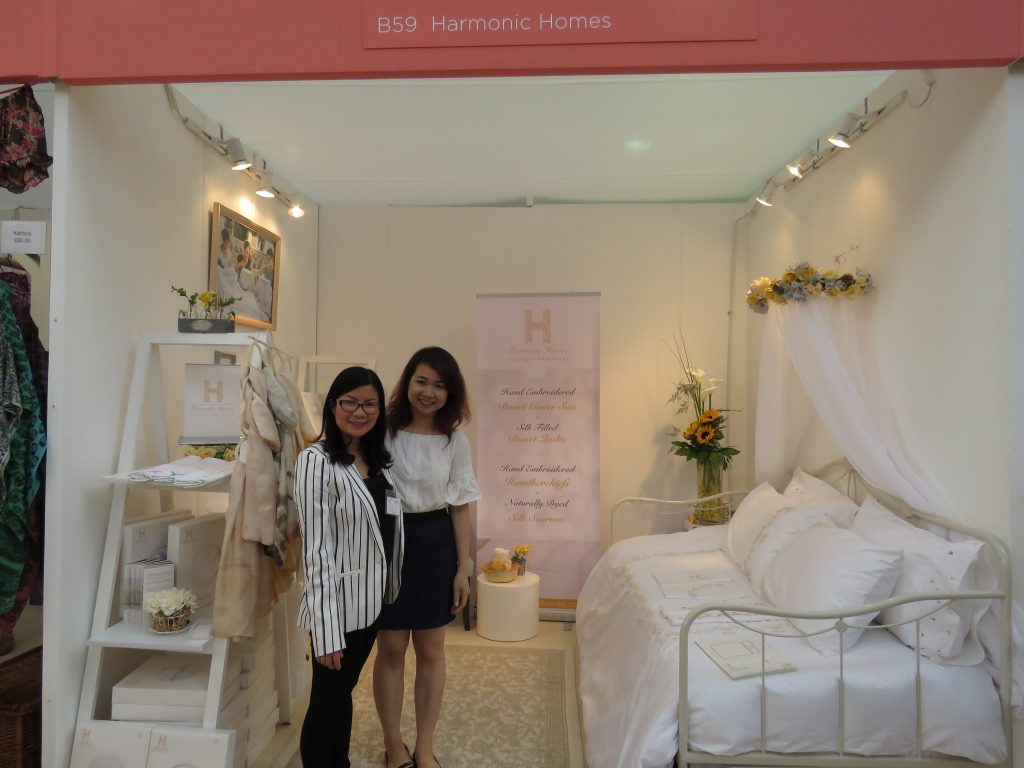 What kind of business do you run?
I run an import and retail hand embroidered and hand made homeware called Harmonic Homes.
When did you start it and where is it based?
After two and a half years of preparation, researching and developing the idea of the company, I launched the business on 11 June 2016 and it is based in London.
Tell us a little bit about yourself and your background!
Born in Vietnam, I spent most of my career in Kent and London. After early work in the beauty sector, I founded Harmonic Homes with Thuy in 2015. I have owned and operated two small businesses over the last 10 years – bringing experience in business management and customer relations into the business. I live in Kent, with my husband and two daughters.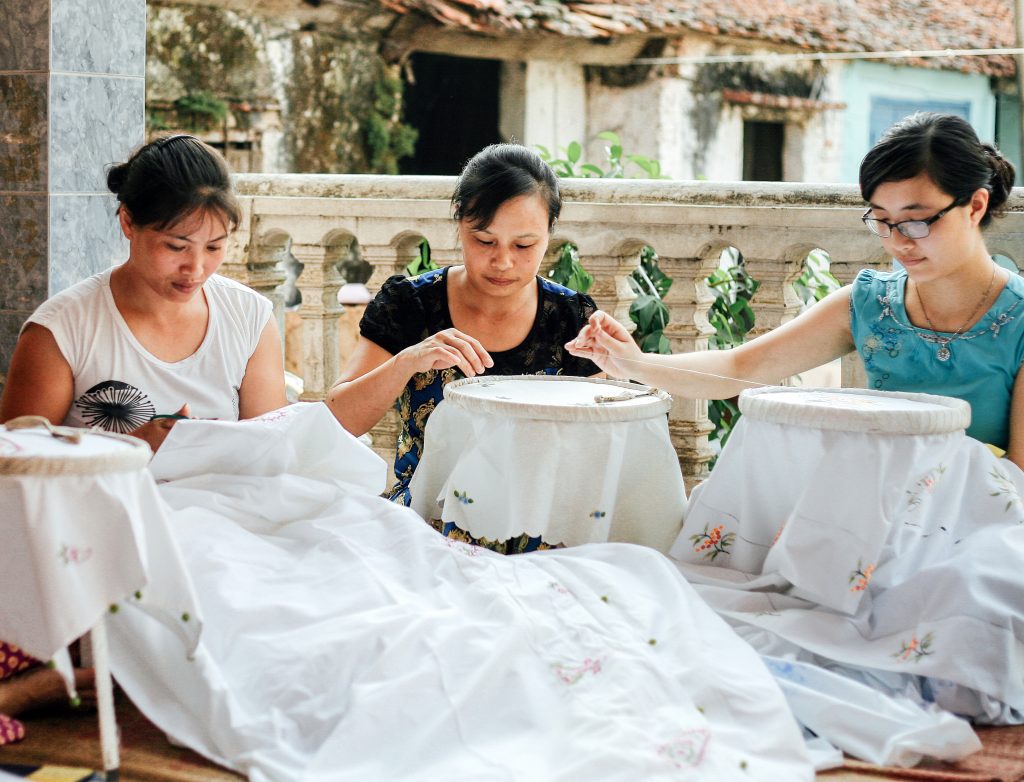 What inspired you to start this business?
What inspired me to start this business was the plight of the Vietnamese women, who are skilled and have great ability being forced to move far from family to find work. Our mission is to give the women a chance to live close to their family and provide them with a good safe working environment, whilst providing beautiful items for the British homes.
Does your business generate enough money to support you?
Not at this moment but we are working on it.
What keeps you motivated to keep working on your business?
To be able to help the Vietnamese women and to improve life for all.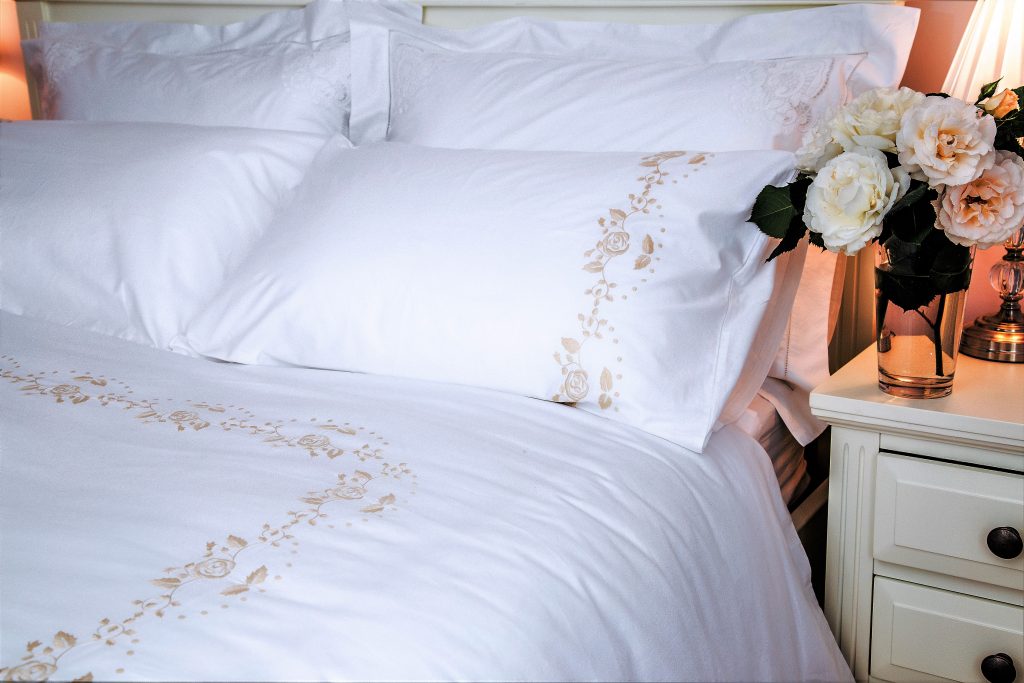 Do you have a Unique Selling Point?
Yes, our silk-filled duvet quilts are naturally made by letting the mulberry silkworms produce and bind silk threads together without any human intervention. This production method is totally unique and is only done this way in Vietnam so far. The duvets are finished with a hand stitched silk cover.
How did you come up with the name of the company?
The collaboration of husbands who have thought the name that covered what we do.
How many people are involved in your business?
Three people.
Myself – Chi Vears – Managing Director
Thuy Lam – Creative Director
Duong Nguyen – Production Director
In your view what are some good industries to go into right now?
Renewable and low carbon footprint products.
To learn more about Chi's business please visit Harmonichomes.co.uk.