Today we feature Colton Mathieu from Coco the Bear who is a Texas-based designer.

Tell us about yourself and your background!
I'm a 25-year-old dude in Texas who loves designing brands, gaming with friends, and spending way too much time in coffee shops. I attained a bachelor's degree in business from Sam Houston State University and have my own branding and graphic design business.
What service do you offer? Where are you based? How many people are involved?
I'm a one-man team based in Houston, Texas. I offer any design service in the graphic and branding design realm. From the original logo to the complete website, I have the capacity and drive to tackle it all by any means.
What would you say is the best way to acquire and keep customers?
The best way I've found to keep clients is to take a vested interest in what their businesses do and who they are. To many people, their business is their baby and I want to treat it as such.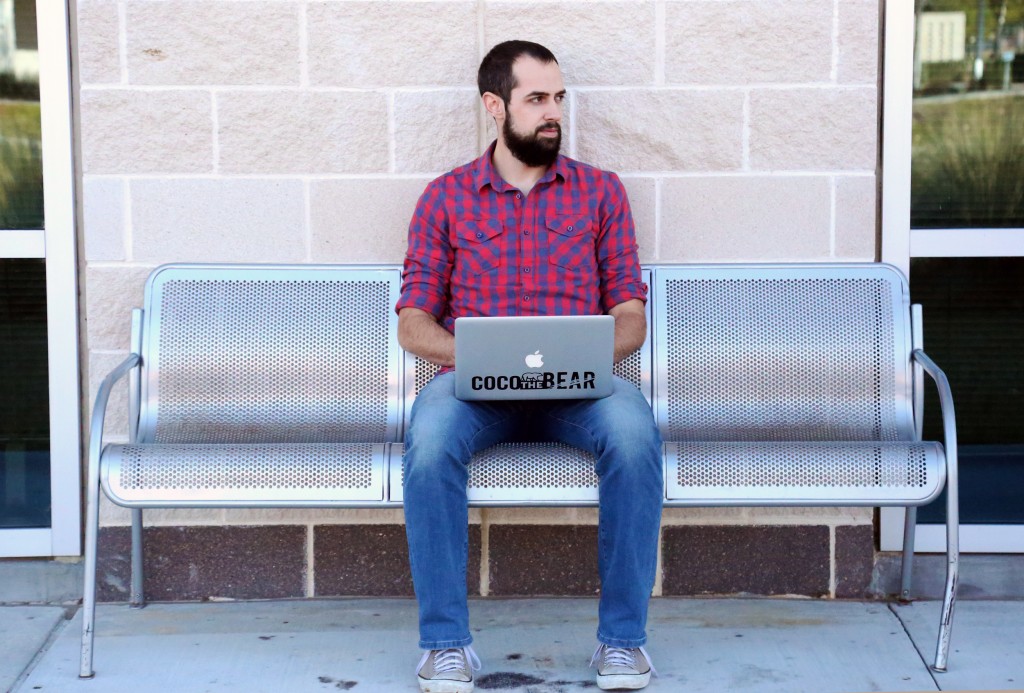 How did you come up with the name "Coco the Bear"?
Funny enough, I was stuck coming up with a name and decided to go back to nicknames I was called as a child. The one that stuck out the most was Coco The Bear that my dad used to call me. Surprisingly, there's not much else to it.
Do you use Social Media to promote your business?
My main outlet for social media is Instagram. I've found a ton of resources and inspiration from other designers on there. Other than that, Facebook and Twitter are feeds that I have but don't put much time into.
What inspired you to start this business?
I never knew what I wanted to be when I grew up. I would take things apart and never really put them back together. I liked to see how things were made. Long story short, after high school I ended up going to a university and getting my Bachelors in Business and getting a job in retail. I knew retail wasn't what I wanted to do, so I decided to fully pursue a career in branding design. Being 25 years old, I figured I'm young enough in my career to go full force towards something I'll really enjoy. Now, here I am. The end goal for Coco The Bear is to be picked up by an agency and continue to do freelance on the side.
What is your daily routine of running your business?
Every Monday, Wednesday, and Friday I go up to the coffee shop for a couple hours and get some work done. I've found it necessary to get out and be social when working for yourself. After my time at the coffee shop, I go home for some lunch, maybe check a few emails and then continue what I left off at.
What are the best and worst parts of running your business?
Best – Delivering a finished part of the project to the client. To know that someone is happy with something you've created is invaluable.
Worst – Marketing myself to the public. I don't enjoy talking about myself or what I'm good at so you can understand how that's difficult.
What keeps you motivated to keep working on your business?
The prospect of being picked up by a design agency keeps me going. I desperately want to create a portfolio that I can show off and be proud of.
What would you recommend new designers? How to get started?
Just go for it. I spent most of my free time during college at a nearby Starbucks teaching myself Photoshop. Once I understood most of Photoshop's capabilities, I went onto Illustrator and discovered how much more I was capable of.
You know you're a designer when …
… you look at an advertisement and can name all the fonts used on it.
Do you have a USP? Why should someone choose you for their design needs?
The reason someone should choose Coco The Bear is because I believe that your brand is something that you should be something to show off. Because of this, I offer unlimited revisions on most of the things I create. I want the client to be extremely satisfied with everything they create.
To learn more about Colton's design business please visit Cocothebear.com.