Today we interview Jim & Ale from Maria Bonita Handmade who sell artisan-made goods from Mexico.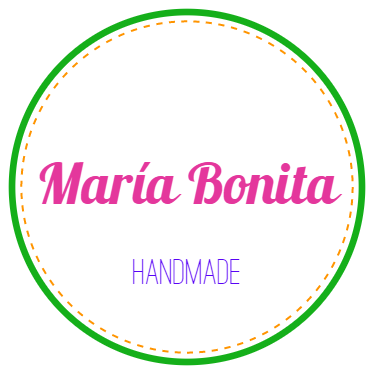 Who is behind María Bonita Handmade? Tell us your story.
Like any story I suppose, it's a pretty long one—so I'll try to stick to the basics! My name is Jim Dobrowolski and my wife is Ale Flores and together we run María Bonita Handmade. I'm from the United States and she's from Mexico, but we met in Costa Rica as foreign exchange students. After graduating from college I moved to Mexico, where Ale was completing a dental internship in a public hospital. My original plan was to teach English, but I soon discovered that I could make more money working from home as a freelance writer—so that's what I've been doing for closing in on two years now.
Ale and I love to travel, and the idea for María Bonita Handmade came about as we explored cities and towns throughout Mexico. We saw such a wide variety of beautiful, artisan-made goods that were only available in one city or even one specific shop, and we thought to ourselves, "If people in the United States and around the world knew about and had access to this stuff, it'd sell out in a day!" So we decided that we may as well try to make that happen.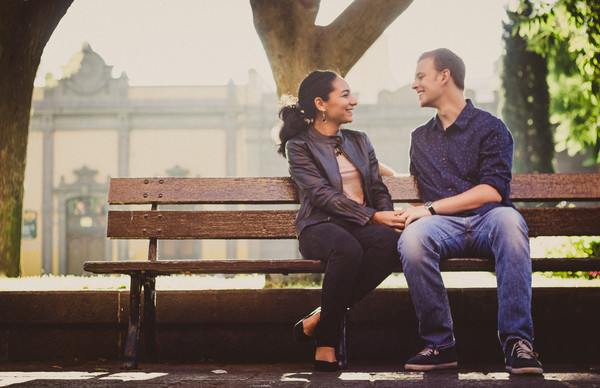 What inspired the company name? Who is María Bonita?
María Bonita was apparently the nickname of Mexican film actress María Félix, but frankly I don't know too much about her! For Ale and I, the name just has a perfectly evocative ring—very Mexican, kind of elegant, also kind of hip. The images that we imagine when we hear the name are the same images that we want to be associated with our brand.
Later on, we also found out that María Bonita was some kind of bandit/folk hero in Brazil, but that's not what our brand is supposed to be about!
Tell us about "Child Aid," a charity you are supporting.
From the very beginning, we wanted to do something to give back to the community. Childhood education is very close to both our hearts, and Child Aid is a charity that works to support education and other children's initiatives in Mexico and its neighbor to the south, Guatemala. 10% of all our profits go directly to them.
Ale's always dreamed of having her own sort of charity or charitable association, and maybe someday we'll get to that point! But for now we're operating on a smaller scale, and we're very happy to support Child Aid.
Does the project earn enough money to support you?
As of right now, the money we're making is being used to increase stock and reinvest in the business. I work outside of María Bonita Handmade, and Ale's studying to apply to dental programs in the United States. This is, for the time being, just a side project for us.
What are the biggest challenges with running the business?
This is the first business either of us has ever run, so really everything's been a challenge since Day 1! The biggest thing right now though is traffic/publicity. Competing with big e-commerce sites and established online stores is tough, but we are managing to drive more traffic to the site almost day over day.
What has been your experience with the live chat software Tidio?
It's simple to use and it serves its purpose—absolutely no complaints from us. Since I work from home on my computer, I'm able to leave the program up in the background and respond to customers as soon as they have any questions. We're just using the free option for now, but for small stores I'd highly recommend it.
What future plans do you have for María Bonita Handmade?
We're looking to grow and grow, eventually taking over the world!
No, actually—for the time being, we're just hoping for modest growth and to expand the operation bit by bit. One plan that we do have is to eventually place our products in some boutiques/specialty stores in the United States, but that will come when Ale's visa application process wraps up.
What are the pros and cons of sourcing products in Mexico? How good is the quality of products coming from Mexico?
Right off the bat, I can tell you that one of the biggest cons is the misconception that anything coming from Mexico must be mass-produced and cheaply made. This is certainly true in some cases, but the country also has a variety of artisan traditions dating back centuries without comparison anyplace else in the world.
As just one example, our tooled leather handbags are sourced from León, Guanajuato, a city with a leather-crafting tradition stretching back over 400 years. The last Pope, Pope Benedict, has stated publicly that the only leather shoes he'll ever wear are made in León—that the quality is better than even Italian leather! Regardless, the majority of Americans and most other people around the world have probably never even heard the name León, Guanajuato.
There are some positive associations with Mexican goods—that they're exotic, for example—but overall there's a negative stereotype that we have to overcome. The good news is that, when people see what we have to offer, we're normally able to erase this negative impression pretty quickly.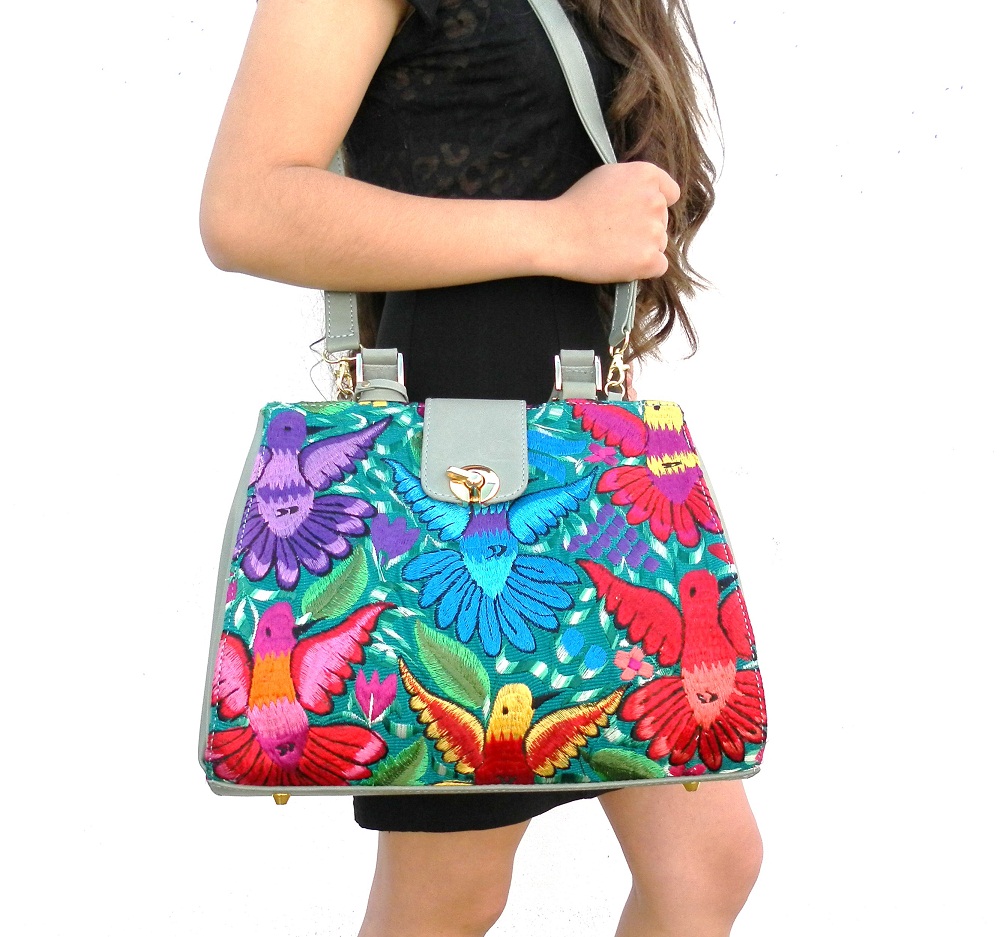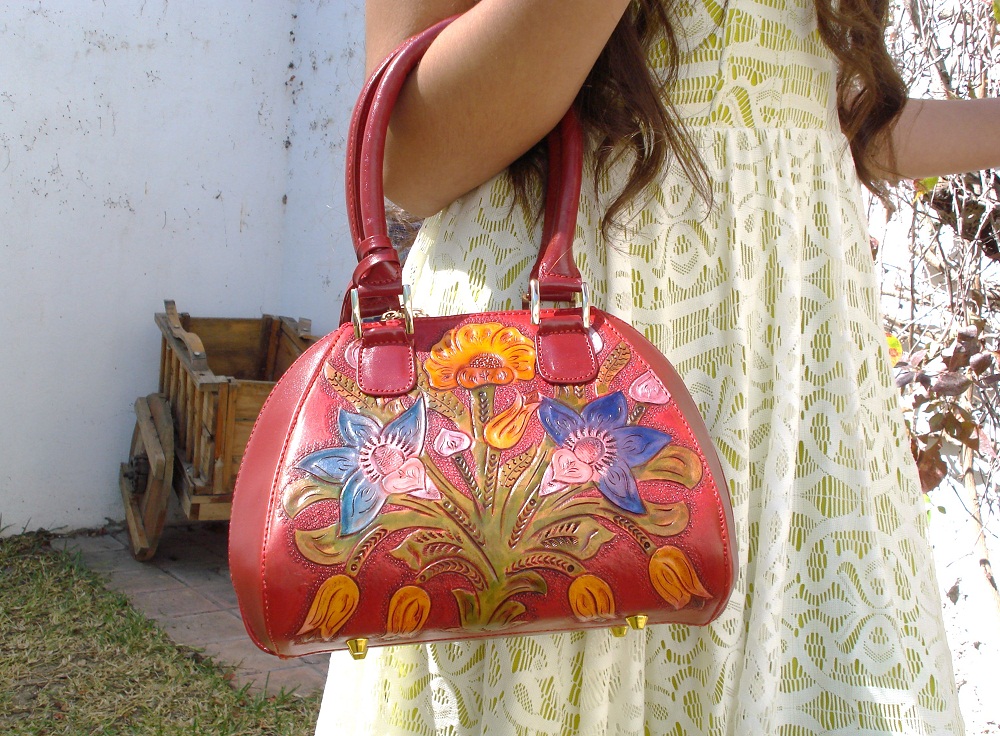 Do you recommend Shopify?
This is our first time engaging in e-commerce, and for the most part we're satisfied with Shopify. We overcame the learning curve very quickly, the fees are reasonable, and payment processing is easy and quick.
As someone who's worked with SEO in the past, I do have to say that there are some aspects of the site that I don't like—for example, I don't like some of the URL structuring and I don't like the fact that I can't manually change the URLs of our blog posts. In the future, it would be great to see some workarounds here, but overall these are just minor complaints.
Who designed the beautiful logo and the website? Can you recommend someone to other entrepreneurs?
I'm flattered that you'd even say this, because to me this is an area in which we have to improve! Our site's design is a default Shopify theme customized to match our color scheme and with some very basic HTML edits. The logo I created with a free online program called, funnily enough, the Hipster Logo Generator. It looks good for what it is, but it's definitely something that we're planning to improve in the future.
At the end of the day, María Bonita Handmade has been a totally DIY project from start to finish. Ale and I have sourced the products, built the website, taken the photos, written the copy, and run the social media accounts—it's all just us for the time being. That being said, friends, family, and kind strangers have all offered helpful input throughout the process.
Outside this business venture, what do you enjoy doing? How do you deal with stress?
We deal with the stress mostly by arguing, making up, and then going out for sushi together. At the end of the day, this is still a side project for us and the fact that our financial well-being doesn't entirely hang in the balance brings down the stress level a lot. That being said, running any business is inherently stressful—but it's totally worth it, I think.
To learn more about Jim & Ale products please visit Mariabonitahandmade.com.