Today we feature Anna Mackenzie from London-based company Cuckoo foods.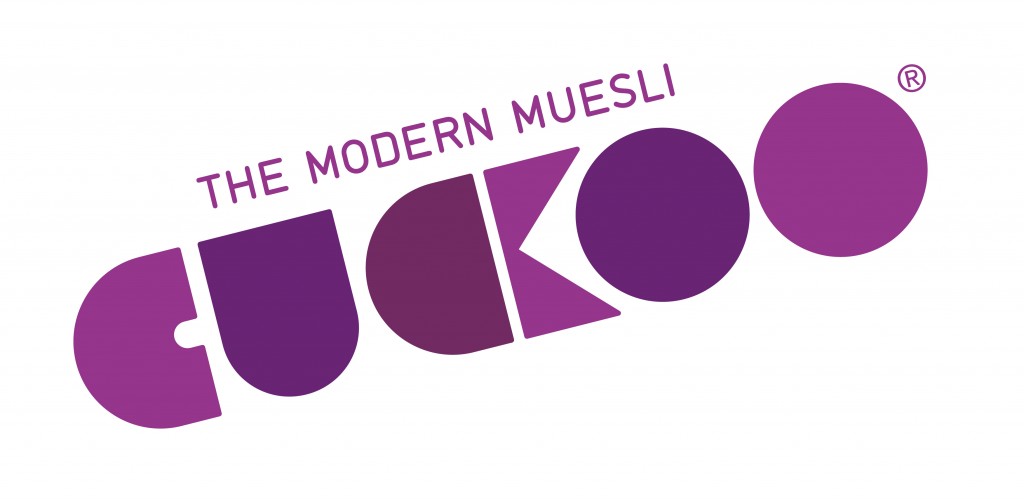 What kind of business do you run? When did you start it and where is it based?
I've started an FMCG (Fast-moving consumer goods) food brand called Cuckoo which sells premium on-the-go Bircher muesli pots in innovative flavours for those who are busy and looking for a breakfast or snack that is delicious, easy and healthy. We're based in London but the products are produced in Wales. We sell in to retailers such as Selfridges, Waitrose and Tesco.
Tell us a little bit about yourself and your background.
When I was a student, most of my summer jobs were working for smaller companies or startups. I went to Edinburgh University where I studied Business Studies and Psychology, and started Cuckoo straight after graduating, so never had another full time job.
What inspired you to start this business?
I started Cuckoo with Lucy Wright, one of my best friends from school. We've always shared a love for food. When we were on a school trip to Switzerland we were staying in a hostel and they had Bircher muesli (which is originally from Switzerland) and it was by far the best thing they had to eat. It was delicious and we wondered why it wasn't more of a thing back at home. We forgot about it and eventually went our separate ways to Uni. When I was there I found I couldn't find a breakfast in the shops to take to the library as it was either a croissant (unhealthy) or a yoghurt (not filling) so this idea of a lack of on-the-go breakfast was at the back of my mind. The summer I graduated I was at home and my mum was whipping up these Bircher mueslis for breakfast; all more unique and even tastier versions than I had tried before. Catching up with Lucy at the end of the summer I mentioned the idea to her of turning it into a business and she was really keen – the next week we started working on the project and what is now Cuckoo.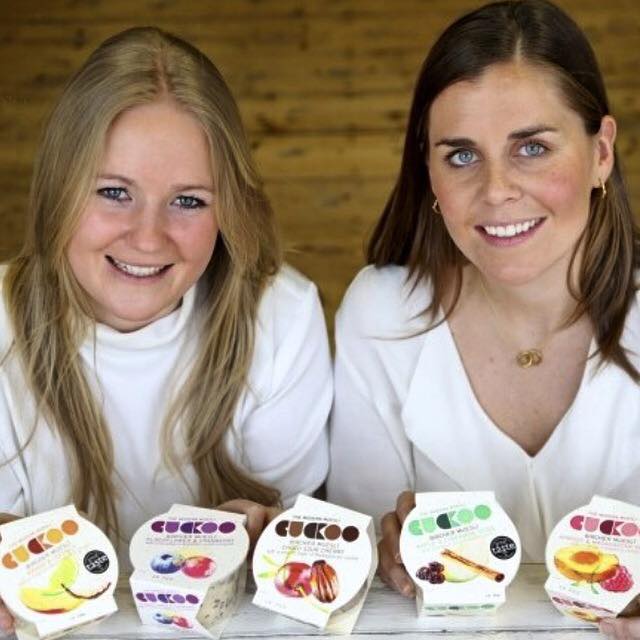 What would you recommend new entrepreneurs? How to get started?
Meet up with other entrepreneurs in the wider industry and seek as much feedback and advice as you can. Don't be scared to share your new idea as that is the only way you'll validate it, and ultimately if you're passionate about your idea and have come up with it, no one is going to copy it as well as you. Make a step by step plan of what needs to be done and see who you can seek advice from at each stage to get you to the next stage. People will introduce you to others and it's a great way of creating your own support network whilst getting advice.
Who do you think is the most accomplished entrepreneur you've met?
We had the honour of having a coffee with Simon Woodroffe the founder of Yo! Sushi a few weeks ago after we met him at an awards ceremony. He shared his wisdom on how he thinks of new ideas (looking to the near future and thinking about what people will be doing and then saying OK let's look even further to the future and do that) and marketing and PR (everyone who starts a food company is going to say their food tastes great so you need stand out and be talked about by doing amazing things outside of the good food, which should be a given).
How many people are involved in your business?
It is still just Lucy and myself full-time. We then have marketing interns and great team of Directors, and now outsource or work with freelancers on our accounting, production, operations and PR.
Do you think it is a good idea to start a business with a friend?
Yes – Lucy and I are extremely lucky as when we first started to work on the business we never once thought about what the other would be like as a business partner, or what if it didn't work out – we just went with it. We have different strengths and weaknesses, we're honest with each other and we also socialise outside of work with our group of friends – all of which are reasons why I think it works so well. You also get to have a good laugh everyday!
How competitive is your industry?
The FMCG food industry is extremely competitive and everything about your product and business needs to be aligned for it to be a success and even then it takes a lot of hard work and persistence, no matter how good the idea and product is.
To learn more about Cuckoo please visit Cuckoofoods.co.uk.