Today we talk to Isabella Burket from Juicy Design, who runs a web design company in Austria.

Tell us about yourself and your company!
I began my Graphic Design education very early on, having moved out at the age of 14. I studied Media Design at the vocational school for Chemistry, Graphic work and Design in Vienna, Austria. Throughout my study, I worked closely with three different companies. It was a challenge to get a better education, and most importantly some experience, with these agencies due to the fact that they were less involved in the Media Design direction I saw myself moving towards. Upon receiving my degree, I went on to work at two different advertising agencies, which helped me to gain a lot of valuable experience working as a junior art director. Additional to varying life circumstances, I always felt very under-challenged and underworked at these agencies, which drove me to attempt a career as a self-employed graphic designer. Now I operate a successful graphic design business employing a small network of artists and other creatives from Austria, and various other places in the world. Our main focus is on offering custom design solutions at a high niveau.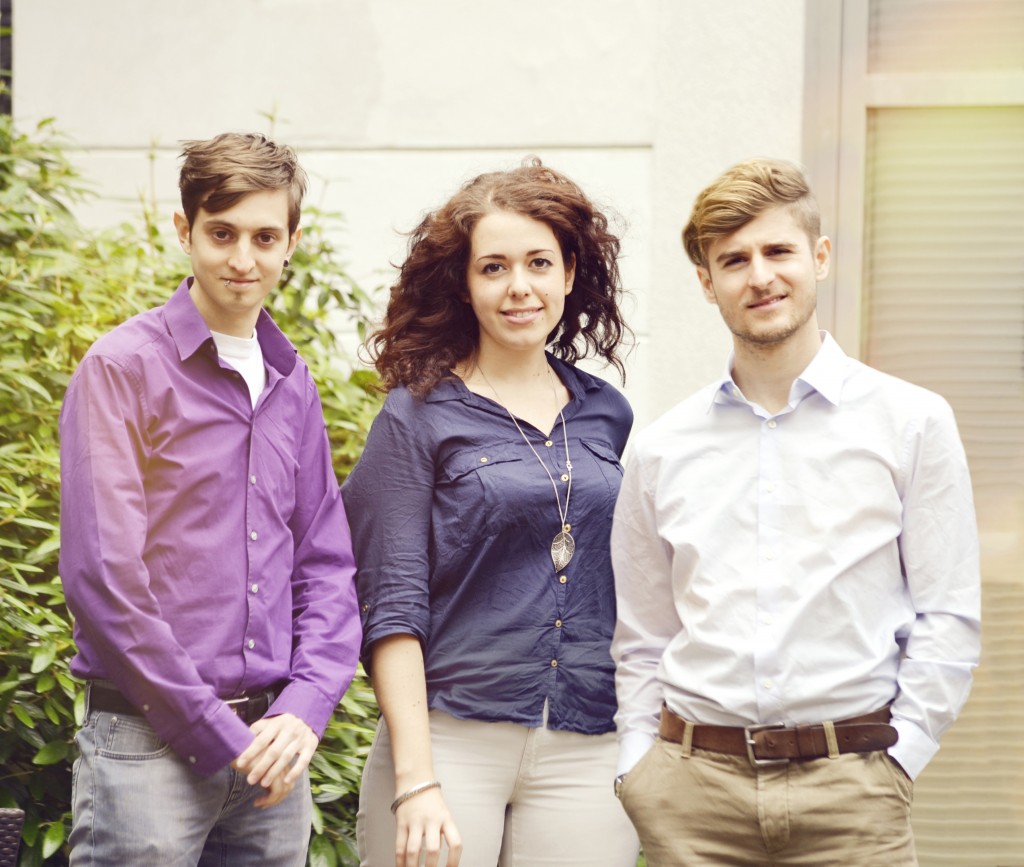 What tools do you use?
I mainly utilize the Adobe CC collection, and different organizational tools such as Evernote, Skype, Slack, Balsamiq Mockup, and Spotify for concentration! We are always up to date with the latest and greatest applications, thanks to following the latest design and technological trends. We spend a lot of time at our computers.
What would you say makes you stand out from other companies?
What makes us truly stand out is the fact that we custom-cater design solutions for our clients, from the very conception of a product all the way to post-production. We are constantly in contact with our clients and partners and are available almost around the clock, 7 days a week. The degree of quality and precision we focus on injecting into each and every project makes our final product truly stand out amongst the sea of code-monkey copy-paste work much of the industry is being flooded with. I have to admit that I abide by the time-tested cliché of perfectionism that every major company director seems to describe themselves by. I find it very difficult to release a final product to the client unless it is absolutely up to my degree of quality. Fantastic initial communications are also a large part of what has kept the ball rolling, due to the fact that we can come up with a very precise cost analysis for nearly any project, which makes the drop off from conception to actual structuration a breeze. And probably the biggest standout would have to be that we truly are not a faceless corporation (crosses fingers), as I personally visit with almost each and every client within the initial consultation stage, which brings things down to a much more human and personal level which we have found works wonders in all stages of the design process.
How many international customers do you have in comparison to Austrian ones?
Our major clientele is from Austria, with 10-20% of the work coming from Germany and other neighboring European nations.
How many years are you in business? How has the business changed throughout the years?
I have personally been in the Design business since I was 16, having become self-employed and creating Juicy Design at 22. The business has gone more and more in the direction of web/multimedia design and away from print, which seems to be a stifling design sector these days. Every year so far has been more profitable than the last, which is a trend I obviously hope continues. Even small growths are celebrated as I am very proud of what I've accomplished myself and am extremely dedicated to making it into a large success in the future.
What was your most interesting project?
The most interesting projects have been those where I had the most impact and influence in all sectors of the Design process, such as workshops, concept art creation and face to face consultation with the customer. Due to the non-disclosure agreement I sign with all major contracts, I have to refrain from naming the company I am currently working with, which has definitely had me working on the most interesting project yet. I am currently working with a team on creating user-interface designs for an internal shop system for one of the biggest furniture companies in Austria. I have also provided design workshops for the team in the topic of UI and User Experience design.
What would you recommend other website designers? How to get started?
I would recommend that they learn and work by doing. If it is not possible to work on real projects, always work on fictional projects, as it gives you far greater experience rather than just focusing on internet and program tutorials. Try and connect with other individuals that work in the industry by going to network meetings, connecting with other workers in the same branch, online networking, etc. And most importantly, always stay up to date with the latest programs and design trends, as these can make or break your entire business.
How do you acquire new customers?
At the moment 90% through recommendations, the rest through social media advertising and freelancer group ads.
Do you use LinkedIn or Xing?
Yes, I used LinkedIn, I think it is a fantastic way of having a free business card for the internet to see.
What is the best business decision you've ever made?
It would have to be creating a network, which helped me meet more people and expand my knowledge of design. All the connections I made, as well as the information gathering associated with it amalgamated into the success I have today.
How did you come up with the name of the company?
I wanted to communicate the feeling and style of my design into the name somehow, and I associate the term juicy with fresh and energizing ideas. We wanted to appear as modern as possible, as we are always up to date with the latest design trends, so the association with freshness came from there.
How many people are involved in your business?
The core team consists of 4 individuals, but we work together with up to 10 freelancers at a time for larger projects.
How do you stay productive and not get distracted?
That's a difficult topic and an incredible challenge, especially when one is self-employed and has no set time schedule. The best thing that always works is music, applying time-management techniques such as the pomodoro technique, as well as a few other time-management methods using the computer and phone. I especially enjoy walking my dog, which helps me clear my mind and is a nice change of pace during critical project sequences.
Any books about website design you can recommend?
Unfortunately, I have to say that it seems that not many people use books in the field of design anymore, with information and trends changing so fast that many can barely keep up. Instead, I follow various blogs in the field of Design and read books in my spare time, with my favorite genre being historical non-fiction.
What inspired you to start this business?
In the early days, I was constantly under-challenged and incredibly bored, which was the worst part of any job for me. I wanted to have more responsibility and manage more than just menial graphic design jobs throughout the day. I always enjoyed contact with clients, and the handling of the various phases of design from beginning to end. I thought I would just try it and see where it goes due to the minimal risks involved, and I'm glad I took the plunge as it has paid off quite well. At this point I can never see myself working in an office ever again, as I've become so accustomed to managing my own flow of work and client relationships.
What is your daily routine of running your business?
I am a late worker, so I never get up before 9. Late nights are a complete norm as well, as I find myself to be less distracted and most productive during late hours. First thing in the morning I check my emails, to see if any urgent work needs to be done right away. If there is, I jump out of the bed even earlier sometimes to take care of them as quickly as possible. If there's nothing to do early in the morning, I get up and have a nice breakfast and plan the rest of the work day. I'm very addicted to making lists and planning my week accordingly. Every night before I go to bed I plan for the next day and mark things off in a to-do list fashion.
What are the best and worst parts of running your business?
The best part is most definitely the freedom of being able to manage my own time, choose when and where and who I work with, and also being responsible for myself and not relying on a fixed monthly paycheck, regardless of my performance. The absolute worst part would have to be the management of finances, the higher taxes, and the much higher health insurance costs that are associated with self-employment.
To learn about Isabella's business please visit Juicy-Design.at.