Today we'll pick the brain of another copywriter! I interviewed Londoner Mish from Mortified Cow who works and lives around the world.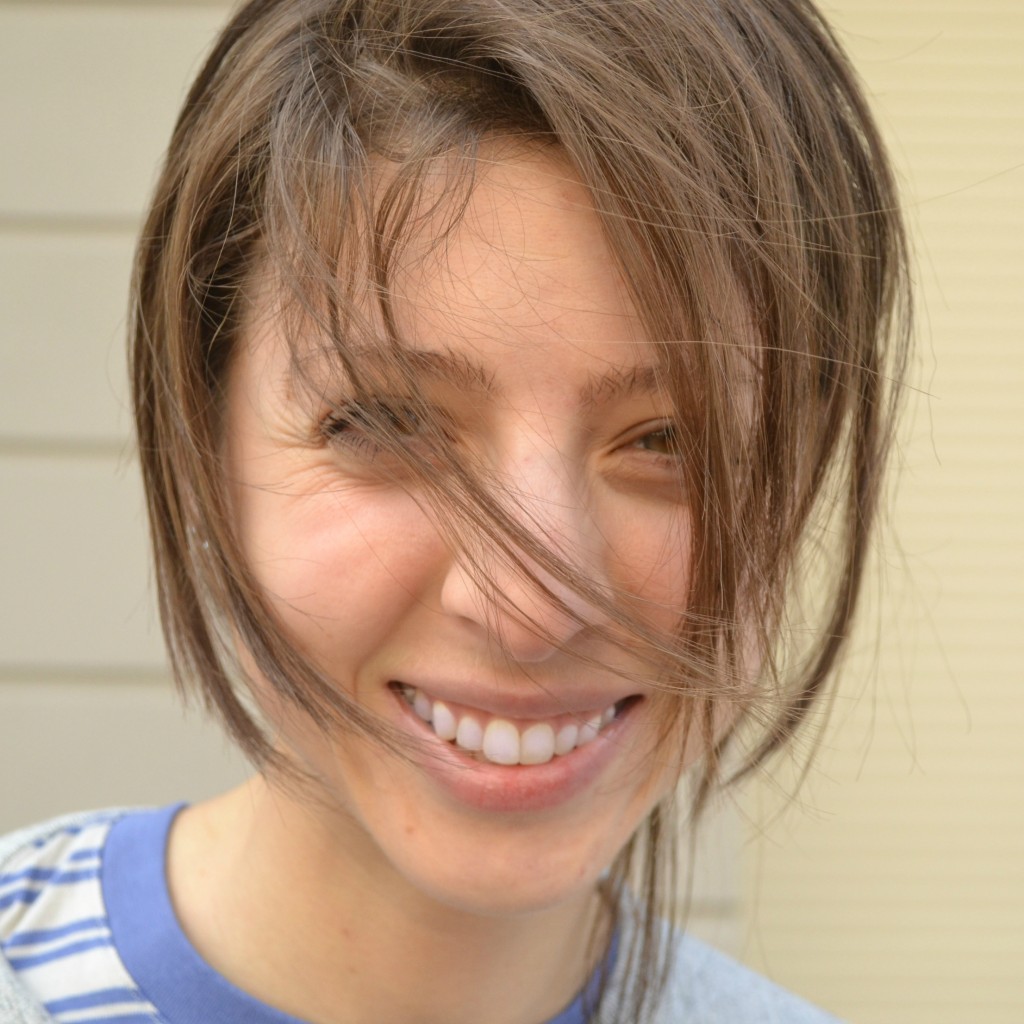 What kind of business do you run? When did you start it?
I run a two-person copywriting agency called Mortified Cow. (The other person is my husband!) We work while we travel the world as digital nomads. We both have backgrounds in copywriting, but before Mortified Cow we were regular employees at London-based companies. After quitting our jobs in 2012, we started writing for clients on Elance (now Upwork) and worked our way up from there.
What inspired you to start this business?
We were struck by how samey the words on most company websites are: they're all "focused on your success", they talk about how they have "the solutions for you" and will "deliver the results you need" – usually "whether you're a large, medium or small business". Everyone sounds the same – from lawyers and accountants to web designers and life coaches. More importantly, though, their words feel insincere and meaningless. (No reader ever thinks, "Oh wow… this company says they're 'passionate about customer service'. I've GOT to hire them!")
We wanted to help businesses set themselves apart from the competition through personalityful, attention-grabbing text that actually says something meaningful. As a result, we help them reach their dream customers, and we make sure those customers feel like they couldn't work with or buy from anyone else.
Does your business generate enough money to support you?
Yes. My writing can make all the difference to my clients' businesses, and what I earn is a reflection of that.
This wasn't always the case, though! When I started out on Elance, I was charging something like $100 for huge, week-long projects. And then once I came off the Elance platform, I was still charging very little for my work. If I had the chance to go back and do it all again, I don't think I would (or indeed could) change things: clients were taking a chance by working with a newbie, and I didn't have the knowledge or writing skills that I have now.
Which resources to run your business do you use most?
Google Docs is the biggie. All my writing is done in Google Docs.
Mixmax is a great little Chrome extension for Gmail. I use it to track email opens (useful for making sure my emails are received!), and to provide an easy way for people to schedule calls with me.
What is your single best non-obvious tip for running a business?
When starting out as a freelancer or entrepreneur, cut out all the "faffing around the edges". You don't need a business card, you don't need to spend thousands of dollars on a website, and you don't need a plan to handle a zillion customers.
All you need is a clear description of the problem you solve, and your first three customers (by any means necessary).
Don't worry about scaling, branding, or anything else until you know that people will pay for your product/service.
What would you recommend to generate traffic to the website? Have you tried SEO companies?
Write a book! I recently published a book about business writing called May I Have Your Attention, Please?, and I've had so many enquiries as a result of it already.
I'm also a great fan of podcast interviews, blog interviews (like this one!), LinkedIn, forums, Facebook groups, and generally just being "out there" and helpful.
I've never used an SEO company for Mortified Cow.
How did you come up with the name of the company?
Unfortunately there's no hilarious backstory about embarrassed cattle! But we chose the name because of what it says about us.
To a lot of people, it says, "We're not serious enough for your Very Important Business. Go over there and talk to Platinum Corporate Solutions instead."
But to a few other people – the ones we want to work with – it says, "We're going to write something that really puts across the excitement and uniqueness of your business – and we're going to have fun doing it."
Do you think that Social Media such as Twitter or Facebook are good marketing tools?
Yes, but they shouldn't be your only marketing tools: you need to be in many places at once to both increase brand awareness and reach as many people as possible. Yes – be on social media. But be in other places, too.
How competitive is your industry?
Extremely competitive! The problem with copywriting is that too many people think they can do it. They fail to realise that copywriting is very different from "being able to write a sentence on a page"!
The upside is that it's fairly easy to differentiate yourself from these kinds of writers and charge far more money than them. Not everyone will want to pay your fees, but that's OK: the ones who gasp at your prices probably won't appreciate your skills and expertise. The right clients will know you're worth it, and they'll be willing to pay a premium to work with you.
What is the best way to publish a book in your view? What do you think of Lulu?
I've published a few books around the topics of digital nomadism and business writing, and I've always used CreateSpace for paperbacks (and Kindle Direct Publishing for Kindle books).
CreateSpace royalties are the most generous to self-publishers (compared to other self-publishing platforms), and the process of uploading a book and having it available on Amazon is pretty seamless. It's been a while since I looked into Lulu as an option, but I'm happy with CreateSpace at the moment.
Tell us more about being a digital nomad. Pros and Cons? Where are you at the moment?
We're in rainy old London at the moment! It's where we're from originally, and we're here for boring admin-related reasons before heading off again next month.
We tend to spend between one and two months in a different city before moving somewhere new. It seems like a lot of effort, but it's actually pretty easy: we each have a 45L backpack of belongings (clothes, toiletries, tech, etc.), and that's all we need. It's an amazing feeling to head off to a new city with everything you could possibly need in a small bag on your back.
We always stay in Airbnb apartments, and yeah… it's a pretty fun lifestyle! We get to see the world at our own pace, and we're able to experience living like locals rather than trying to squeeze a ton of attractions into a weekend trip. We have lots of digital nomad friends, so there are always at least a few people we hang out with in each destination.
We haven't experienced too many downsides to digital nomadism, although we get very broody for puppies and kittens! We do know some people who travel with dogs, but it looks like a whole world of hassle – and not all that fun for the dogs.
Tell us about your other books you wrote.
There's Travel Like A Pro, which helps digital nomads find flights, book accommodation, and understand their visa and insurance options.
Then there's also Travel While You Work, which is all about helping digital nomads get settled in a new destination in super-quick time. It also provides heaps of advice and resources for running a business, hiring staff, managing a team, etc. while travelling the world. (We also run a property management agency, so we have a lot of experience in all this!)
My husband and I also wrote Protect Your Tech together, which is a geek-free guide to having a secure and private digital life.
May I Have Your Attention, Please? is my most recent book, and it's aimed at a completely different market: business writers who want to charm, captivate and convert potential customers through the power of the written word.
There are a few other "fun" books, but those are the main ones!
Do you have a base in London? Where do you pay taxes?
Yes, we have a base in King's Cross. We're UK residents, and we pay all our taxes here.
In which countries have you lived so far? Any favorites?
My favourite is and always will be New York: I'm obsessed with the place. Close second (and my husband's first choice) is Bangkok. The food, the people, the smells, the excitement… it's a fantastic place. We're also huge fans of Barcelona.
If someone wants to hire you what would be the process?
Visit Mortifiedcow.com, check us out and send us a message! If you want to see examples of our work, I have a snazzy new portfolio that I'm desperate to share.